About
Federated Environmental Associates, Inc. (East Coast Headquarters, Baltimore, Maryland) is a privately held, full-service environmental firm offering consulting, training, and portfolio management services to clients nationally. Founded in 1994, Federated Environmental works with most industry sectors in a number of regulatory areas, specializing in environmental due diligence, groundwater quality, chemical waste management and remediation matters, improvement structural analysis, natural resources, and workplace and community safety.
Federated Environmental has a 20-year plus presence in Baltimore, Maryland and the Mid-Atlantic. Federated Environmental takes great pride in being a client-focused, solution-oriented service company. Included among our professional staff and associates are professional chemical, civil, and environmental engineers (P.E.), certified safety and industrial hygiene professionals, professional geologists (P.G.), hydrogeologists, biologists, and environmental scientists.
Federated Environmental offers environmental due diligence services nationally, but its East Coast concentration areas include Maryland, New Jersey, New York, Connecticut, Pennsylvania, Delaware, Virginia, North Carolina, Georgia, and Florida. Federated Environmental's West Coast office operates from Phoenix, Arizona. An Orlando, Florida office is planned for 2014.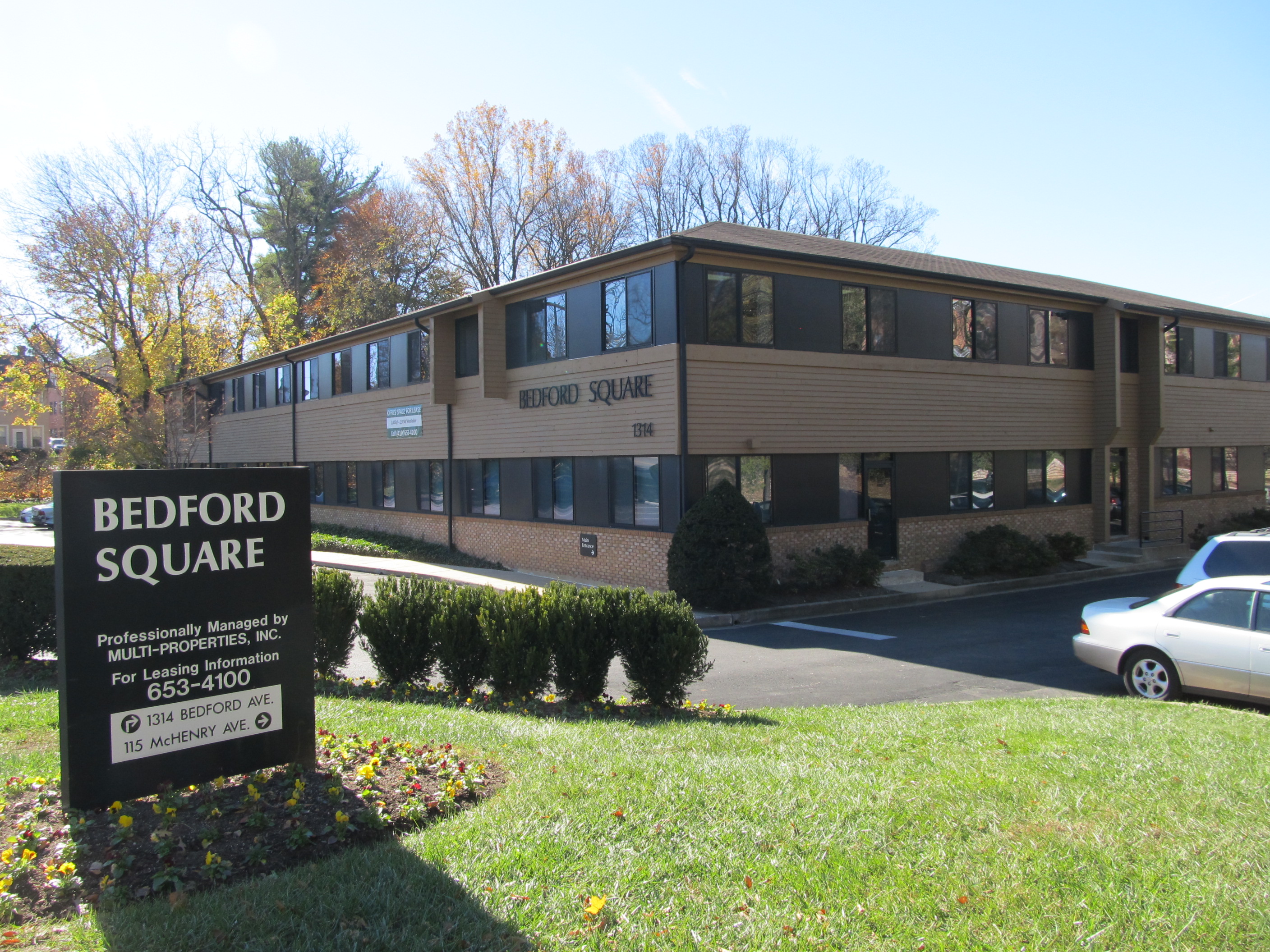 Federated Environmental was founded September 1994 in an attic with $900.00, a small insurance policy, a used desktop computer and printer, an end table desk, and an ice cooler chair. Today, the company inspects and tests hundreds of properties nationally each year.
Summary of Qualifications
Headquartered in Baltimore, Maryland, Federated Environmental Associates, Inc. ("Federated") was incorporated in September of 1994. Federated was founded on the desire to provided fully credentialed and experienced environmental professionals the forum and freedom to develop business relationships with the company's clients that were long-lasting and based on effective communication.
Unlike most environmental companies, Federated is comprised of environmental professionals that assume responsibility for each of their projects from inception to completion. Individual responsibility benefits the client in a number of ways. First, the client has an experienced professional working on their project at all times; Federated does not have any "untrained" staff that handle projects under the supervision of a senior staff member. On many project tasks, Federated staff members work below their level of competence, providing the absolute best in customer service. In addition, the absence of junior personnel reduces the overall cost of the project work. Our internal structure benefits our clients in other ways as well, to include environmental professional availability, responsibility, and primary business contact convenience.
Federated Environmental's staff includes a diverse collection of environmental engineers, geologists, hydrogeologists, biologists, industrial hygienists, asbestos consultants, and underground storage tank managers. In addition, each staff member is accredited individually to perform environmental work such as asbestos surveys, lead paint surveys, wetlands delineations, and property inspections. Any staff member's registrations and certifications are available on request. Several of our staff members are Registered Hazardous Substances Professionals (RHSP) by the National Environmental Health Association (NEHA) under the auspices of the federal Environmental Protection Agency. This registration includes requirements of over eight years of environmental experience and passing a rigorous three hour exam. The details of our key senior associates' qualifications are presented in Appendix A.
Learning from the fate of companies that grow too fast, Federated Environmental's growth has been carefully controlled. Since September of 1994, Federated Environmental has actively worked to keep the size of the company relatively small to control indirect costs (which transfer to the client) and quality control. In addition, Federated learned long ago that in order to control cost to the client base, it was necessary to develop relationships with other environmental companies. Our relationships with other environmental companies includes assurance of adequate insurance coverage and competence.
State-Specific Licenses (New Jersey)
Within the past several years, the New Jersey Department of Environmental Protection (NJDEP) and New Jersey Legislature developed the Site Remediation Reform Act (SRRA). The Act significantly changed and streamlined the process followed to conduct environmental investigations and remediations in New Jersey. SRRA required the NJDEP to use of LSRPs by all parties directly engaged in environmental work in New Jersey. All parties initiating remediation after November 3, 2009 or who opt into the use of the Licensed Site Remediation Professional Program are required to follow the provisions of SRRA, including the requirement to hire a LSRP  to conduct the remediation.
The SRRA likewise established a program for the licensing of Licensed Site Remediation Professionals (LSRPs), namely individuals who through education, experience, and testing are licensed to conduct site investigation and remediation activities in order to obtain closure, or a Response Action Outcome (RAO). Licensure requires that LSRPs adhere to a code of ethics, and failure to adhere to same may result in license suspension or revocation. In some instances, penalties may also apply. Many LSRPs carry specific insurance for their site investigation and remediation work.
The NJDEP "spot reviews" approximately 10% of LSRP-submitted Preliminary Assessments (PAs), Site Investigations (SIs), Source Removals and Remediation of identified Areas of Concern (AOCs), and Response Action Outcome (RAO) reports. In addition, the NJDEP reviews submitted Biennial Certifications associated with Classification Exception Areas (CEAs). In this manner, the NJDEP maintains its authority over the remediation process and ensures that Licensed Site Remediation Professionals comply with applicable administrative and technical regulations.
Licensed Professional Geologists (P.G.)
Federated Environmental has on-staff a number of state-licensed Professional Geologists (P.G.s).  Certain aspects of environmental work is required to be completed by a state-licensed P.G., including subsurface investigations of dry cleaners and gasoline stations. More importantly, many state environmental regulatory agencies require report submittals and "sign-offs" on environmental reports by P.G.s. All national and state organizations sponsoring and credentialing professional geologists require compliance to a code of ethics and professionalism.  All hydrogeologic studies and groundwater modeling performed by Federated Environmental is under the responsible charge of a P.G.
Federated Environmental Associates, Inc.-Benefits to the Client
Federated Environmental is committed to providing cost-effective, technically accurate, prompt, and issue-sensitive environmental services to its clients. The commitment is the guiding principle in the minds of all of Federated Environmental as it was when the company was first incorporated. In fact, the desire to perform as an integrated team with all personnel individual skills brought to bear on a problem was the founding principle in naming the company. As a result, all field work is completed under EPA and standard industry protocols and with the highest level of professionalism and quality control. Written work products are on time, detailed, and concise. Any questions, comments, and concerns regarding environmental issues are addressed immediately and competently. This is our goal and purpose.
We believe that we are achieving that goal based on the results of our services and the strong loyalty of our clients. The results of our services, ranging from Phase I Environmental Assessment for private parties to Remedial Investigations/Feasibility Studies on Superfund sites for the federal government, are a standing record of our desire to satisfy our client's needs and requirements. For many of our standing, long term clients, Federated Environmental provides general consulting services (quick inspections, report reviews). We want our clients to rely on us.
The tremendous value and benefits of working with Federated Environmental is being discovered by an increasing number of national lending institutions, insurance companies, law firms, and commercial property managers. When asked what they like about our firm, the reasons provided most often include timely service, reasonable cost schedules, a thorough understanding of environmental regulations, our professionalism, and our efficiency. However, the number one reason provided by our clients as to why they like our service is that we request continuous "feedback" and comments about our work. We once read that 9 out of 10 clients are lost because the company does not seem to care about the client anymore – this phenomenon does not occur at Federated Environmental.
Federated Environmental's commitment to provide cost-effective, technically accurate, prompt, and issue-sensitive services to the clients is achieved through the quality of our staff. Federated Environmental staff possess technical degrees, and are at all times professional and articulate. Of our Senior Associates, two possess doctorate degrees and two are registered Professional Geologists. However, degrees alone are not the answer to competence in environmental consulting. Our senior associates possess over 160 years of environmental experience.
Federated Environmental Associates, Inc. Scope of Services Summary
Federated Environmental Associates, Inc., a full service, independent environmental consulting and engineering assessment company, is headquartered in Baltimore, Maryland. Federated Environmental provides both private industry and public organizations comprehensive environmental and engineering assessments/inspections and associated services. The services Federated Environmental provides, among many others, include the following:
Environmental Inspection, Testing, and Remediation Services
Environmental Site Assessments (Phase I) to ATSM E 1527-13 or client-required specifications. Environmental Transaction Screens (ETS) to ASTM 1528-06 standards.
Multifamily Property Lead Paint Assessments for HUD Financing , Multifamily property Environmental and Physical Needs Assessments, Annual Compliance Audits for Fannie Mae and Freddie Mac Financing.
AHERA Asbestos Surveys, Asbestos Hazard Assessments, Operations & Maintenance Planning, Abatement Specifications Development, Abatement Oversight, Monitoring, and Clearance Testing.
Lead-Based Paint Surveys, Lead-Based Paint Hazard Assessments, Operations & Maintenance Planning, Abatement Specifications Development, Abatement Oversight, Monitoring, and Clearance testing.
New Lease/Lease Termination Inspections for Landlords, Tenants, Property Managers, and Lender Asset Managers.
Non-Tidal Wetlands Delineations (Clean Water Act Section 404 B), Forest Stand Delineations (MD DNR), Endangered Species Identification and Regulatory Agency Negotiations.
Drinking Water Testing (all parameters) in accordance with Safe Drinking Water Act (SDWA), HUD, Fannie Mae, and Freddie Mac Requirements.
Radon Gas Testing, Radon Gas Hazard Assessments, Mitigation Specifications Development.
Industrial Emissions Stack Testing (CAA) and Industrial Point Source Discharge testing (NPDES), Design, Installation, Monitoring of control systems.
Subsurface Drilling with Composite/Discrete Soil Sampling, Monitoring Well Installation and Groundwater Sampling, Containment Plume Delineation/Modeling/CAD-Assistance, Drummed/Containerized Waste testing, Characterization and Disposal Oversight, Groundwater Remediation.
Underground Storage Tank Testing, Removal/Closure Plan development, Tank Removal Oversight and Regulatory Compliance.
Litigation Support on Environmental and Structural Engineering Conditions and Issues, Expert Testimony, Divestiture Real Estate Transactions.
Environmental Engineering Services
Geotechnical Investigations for New Improvement Development, Expansion Planning, Construction Services.
Groundwater Remediation System Design, Installation, Implementation, Monitoring, and Site Closure.
Emissions Control System Design, Installation, and Monitoring.
Sanitary/Regulated Waste Landfill Siting, Plan Development, and Construction Management.
Treatment, Storage, and Disposal Facility (TSD) Siting, Plan Development, and Construction Management.
Wastewater Treatment Facility (POTW) Design and Monitoring.
HVAC System Inspection, Testing, and Building-Specific Design.
Structural Engineering Services
Structural Engineering Inspections.
Physical Needs/Architectural Analysis and Inspections for HUD, Fannie Mae, and Freddie Mac Financing.
Federated Environmental senior associates includes experienced environmental and structural engineering professionals that have over 160-years experience in environmental, geotechnical, and engineering projects. Federated Environmental client base includes lenders, developers, investors, law firms, insurance casualty and surety companies, REITS, Trustees and Executors, ROC Groups, Architectural and Engineering Firms, Real Estate Brokers, Government Entities, Non-Profit Land Conservation Organizations, and Public Housing Authorities.